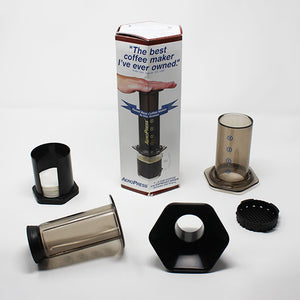 Nangoo Coffee
Aeropress Kit
Sale price Price Rs. 3,400.00 Regular price
Tax included.
Shipping
calculated at checkout.
The Aeropress is an incredibly versatile brewer - it provides a fast, delicate and foolproof brewing method that's perfect for home use, as well as on the go. Since the Aeropress combines full-immersion brewing with a fine paper filter, the end product yields larger body than a drip filter, but is cleaner than a Press-down.
While some prefer to use the Aeropress to brew delicate filter brews, you can also use a fine grind and a larger amount to achieve thicker, more espresso-style brews.